I guess I didn't post this one before, but here it is. This is just a compilation of some of my best photos from the Discovery STS-133 launch in February. I did a little processing of the images and put them together in a sequence.
(as always click the image to see in it's full size glory!)
Now where is Discovery? She is sitting in the OPF at KSC getting torn apart, cleaned and prepared for transport to the Smithsonian
Udvar Hazy
museum at Dulles Airport. There was a day recently where special media guests were invited inside - yes - INSIDE, the shuttle to look around and take photos.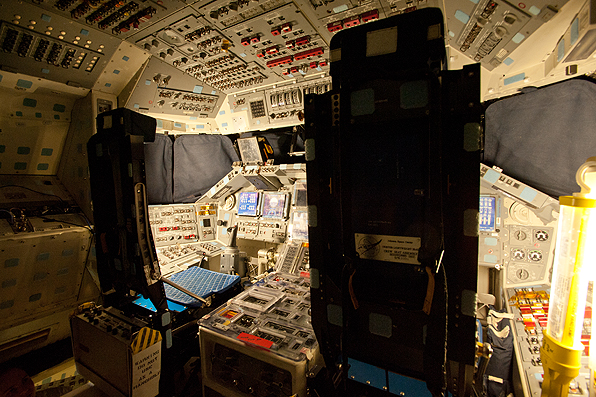 (Photo: Ben Cooper)
A couple of my space shuttle acquaintances were invited, Robert Pearlman and Ben Cooper. If I could go inside the shuttle like that, I would have to wear a diaper.