Almost exactly 25 years to the day Discovery first flew, STS-128 took off after the usual launch delays - weather and a suspected stuck hydrogen valve, which ended up not being stuck anyway. Hard to imagine that Discovery is 25 years old and still flying. Just a few more flights to go (7 at this point I think?) before they end up in museums. The United States manned program will be in big trouble after that. Several years until the Ares/Orion vehicle flies (hoping for a test flight in late October of the Ares 1-X).
Budget concerns
are very troubling for NASA also at this time.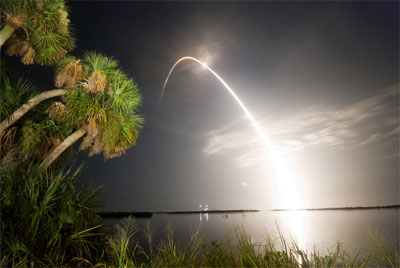 UPDATE: Congratulations to Ben for getting the photo on
Astronomy Photo of the Day
website.