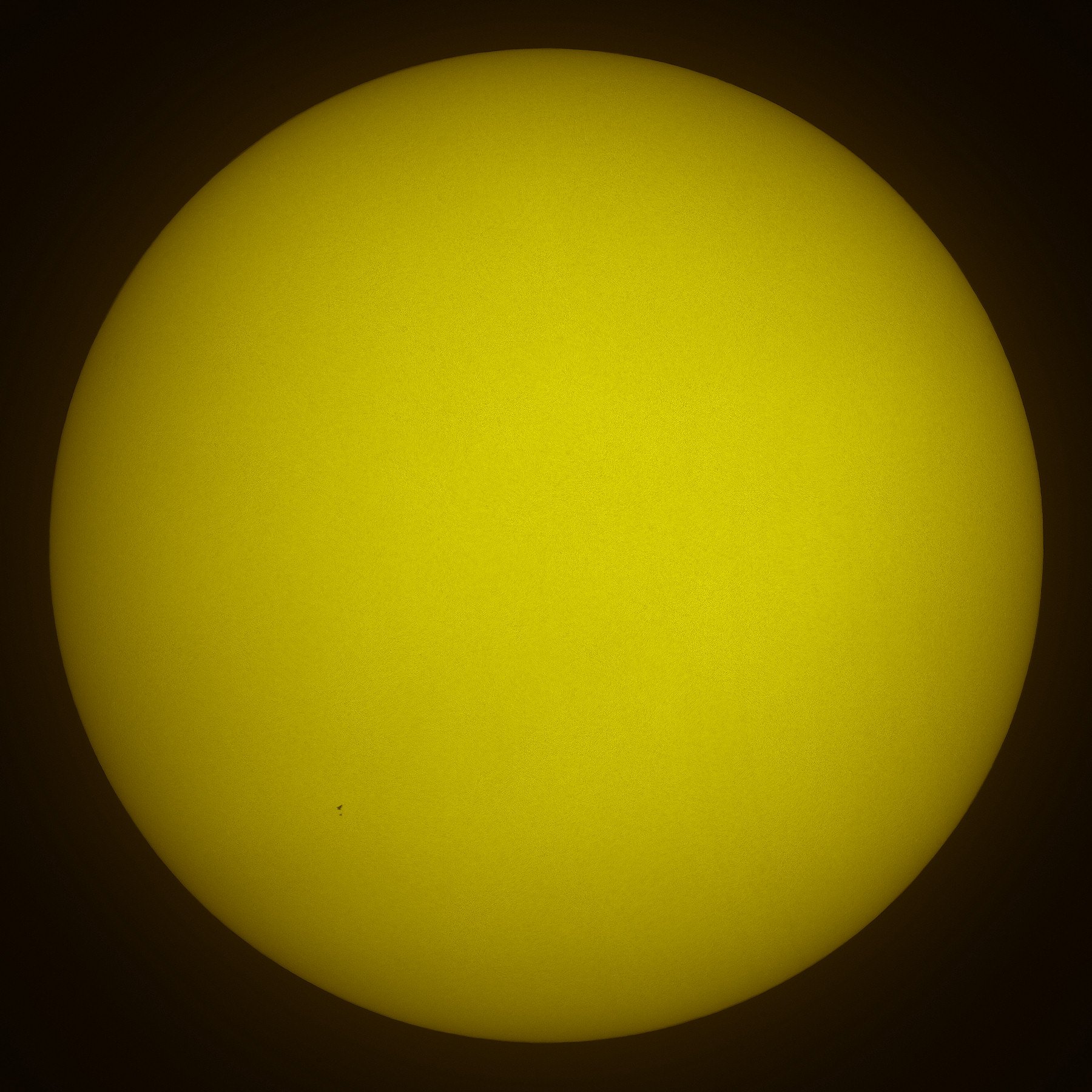 Look at this photo of the sun. Just looks like any other boring photo taken lately since there are no sunspots or anything interesting to see on the surface the last couple months. But wait....there's a spot down at the bottom. Click on the photo for a full size and look closer.
That larger sunspot should look familiar. The smaller spot is also a very popular object. Still can't figure it out?
Click on this one
.
You have probably seen these already, they have been spread all over the internet over the last few days.
(photos by Thierry Legault)